Dunnage & Custom
Buckhorn offers a complete range of packaging solutions to meet your needs and protect your products. Buckhorn manages your project from conception to final delivery, ensuring the right solution is developed, designed, and delivered on time and on budget.
Custom Interior Solutions
From simple part separation to shock and vibration damage prevention to ESD protection to Class A part protection Buckhorn offers custom solutions using a wide variety of substrates, materials, coatings, and processes to create optimized packaging solutions. Common materials include: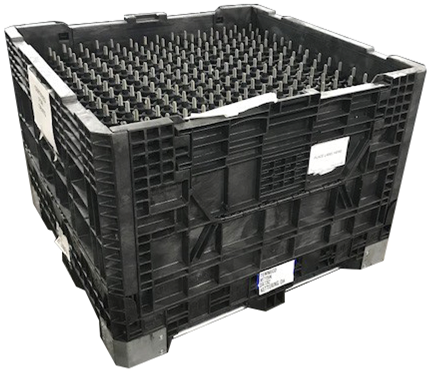 Plastic Corrugated – Ideal for divider systems that can be easily customized to fit virtually any size container. Available in a variety of thicknesses.
Thermoformed Plastic – Thermoformed tray systems house individual parts for easy access and part orientation. Trays also stack and nest for compact storage and transport. Available in both thin and thick gauge.
Foam – Ideal for shock and vibration damage protection, Class A part protection, and is easily customizable. Available in a wide variety of properties.
Textile or Fabric – Ideal for Class A part protection and maximizing pack density. Fabric can be used for dividers, bags, curtains, and more. Available in a variety of materials.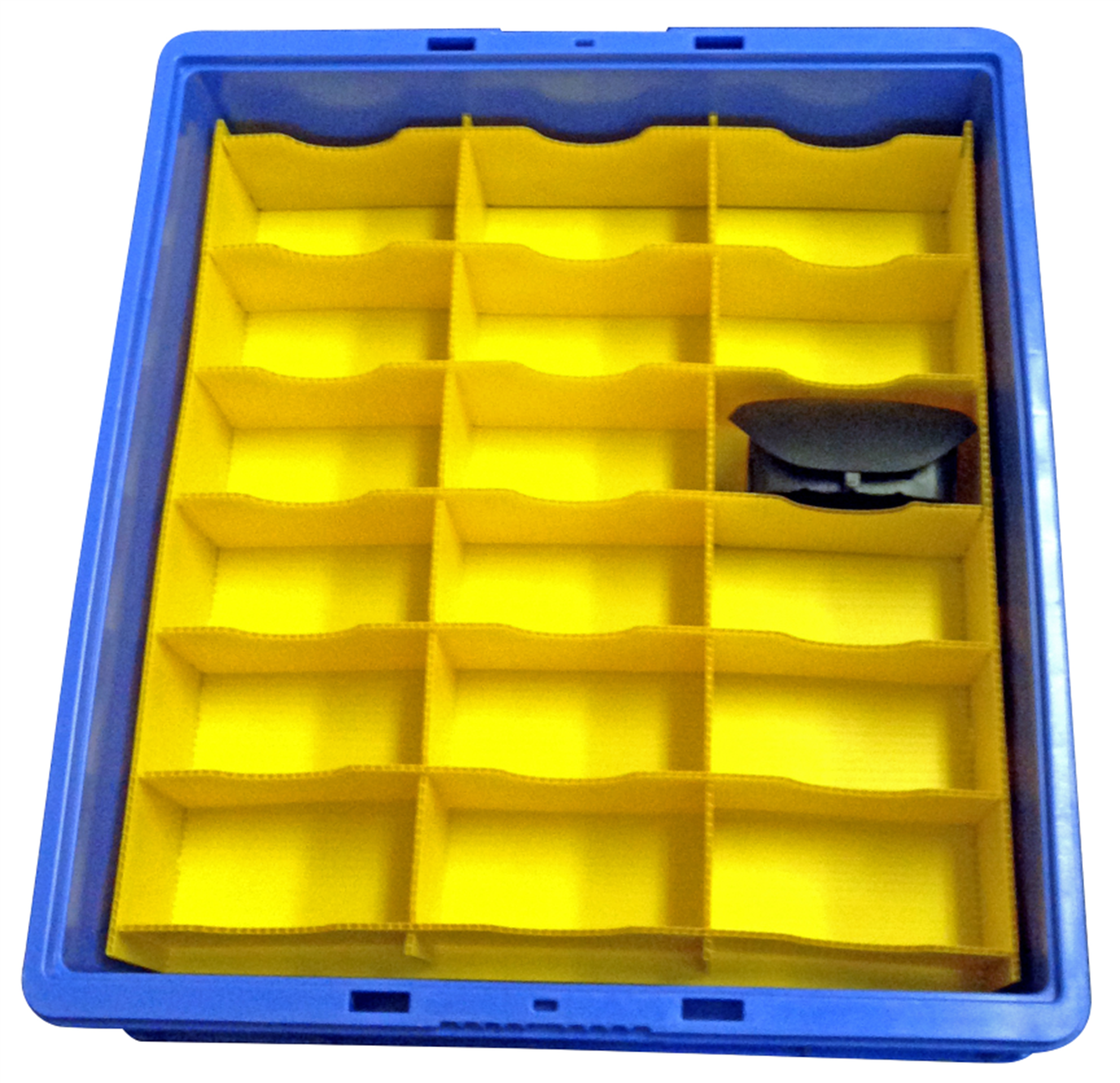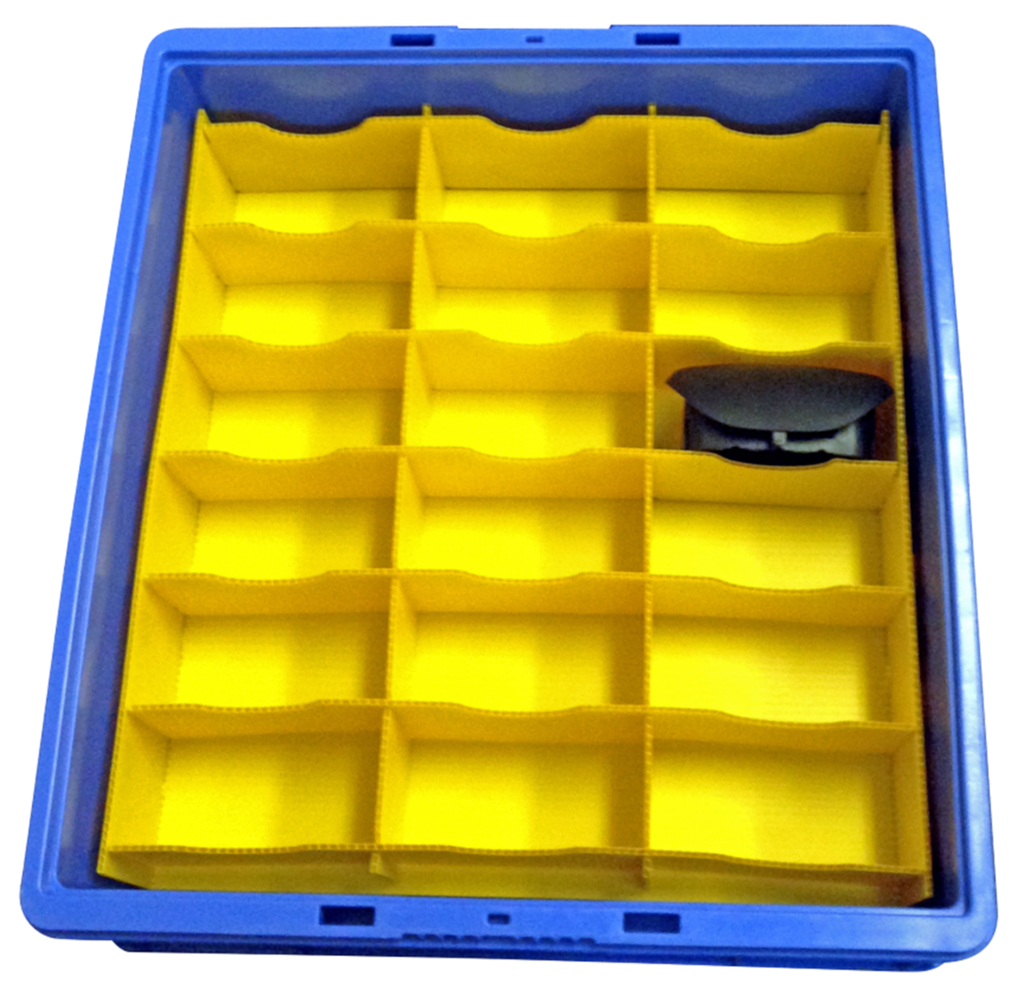 Custom Container Solutions
Buckhorn's capabilities go beyond standard packaging configurations. If your custom project requires a unique container size or if different configuration requirements arise — contact Buckhorn to deliver the right solutions.
Increase or decrease the dimensions of hand-held containers
Modify the dimensions of bulk boxes and pallets
Add a removable panel to bulk boxes for easy side access to large, bulky items
Create 3-sided bulk containers for side-loaded dunnage
Add casters to bulk boxes
Fabricate a side discharge for bulk boxes with an interior funnel
Manufacturing capabilities include injection molding, structural foam molding, blow Molding, thermoforming & rotational molding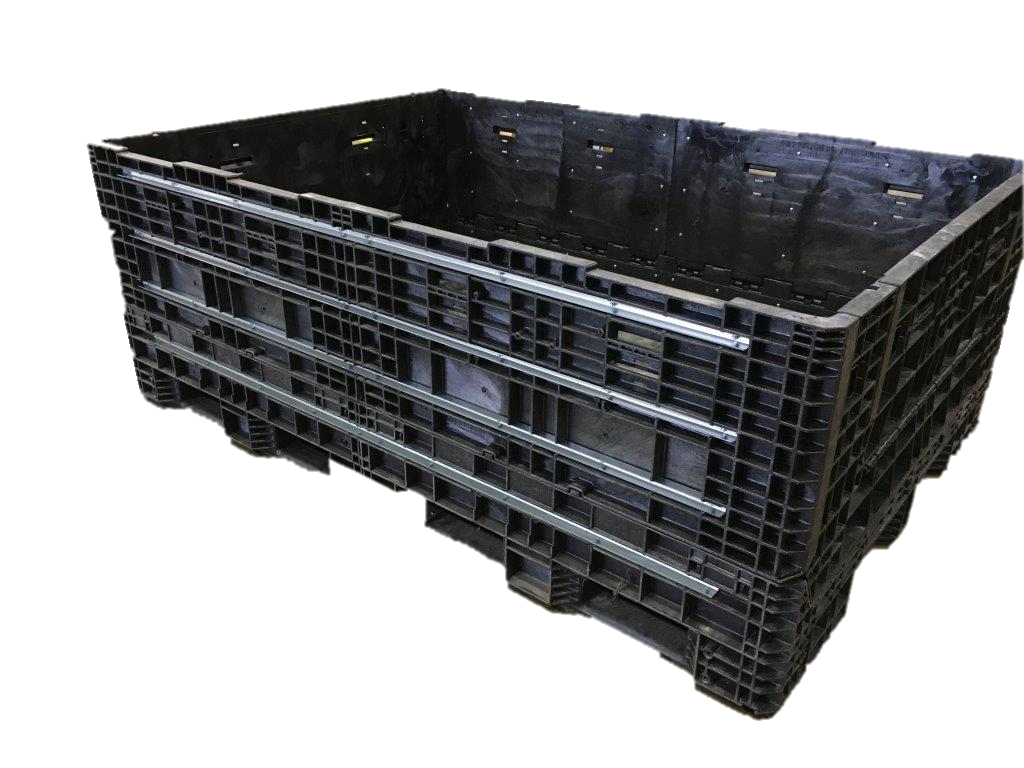 Project Management
Buckhorn's team of professional packaging consultants ensures your project is designed effectively, manufactured robustly, and delivered timely.
Discover & Design – Dedicated design team experienced to ask the right questions up front to find the best solution.
Prototype & Test – Ensure the chosen design meets all the criteria for proper product protection and lineside part presentation.
Produce & Deliver – Fabricate, assemble, and deliver quality materials on time.